AGL 64 Guided Foam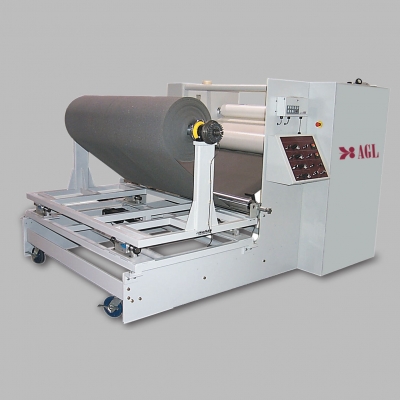 About the AGL 64 Guided Foam
This is a 64" Guided Foam heavy duty laminator with a guided unwind stand and heated silicone nip rolls top and bottom. The machine shown has a web width capacity of 63 inches and a 48-inch unwind roll diameter. Options include automatic web guide to eliminate edge trim, adjustable speed and tension control, dual operator controls, airshafts, safety chucks, static control, UL listing, cantilevered shafts and more.
This machine is ideal for foam gasket industry, high volume printing, tag and label and automotive applications. This laminator was designed to combine a spun bound insulating material to a thermally activated adhesive for the construction industry. Production requirements dictated a 24/7 duty cycle capability.
Interested in this product? Contact us today to get a quote!