Industrial Laminators
Advanced Greig Laminators, Inc. has over 65 years of experience producing industrial lamination equipment for a myriad of manufacturing industries. AGL offers a large variety of laminators made to meet the exact specifications for every unique lamination process. Our engineering department works with our customers to design laminating equipment of all shapes, sizes and uses. We have a multitude of build options available and can work with you to determine which options will work best for your application.
AGL's engineering technology has overcome traditional laminating design and manufacturing limitations by reshaping the laminating manufacturing processes and componentry traditionally used for laminating equipment. Our engineering innovations for specific customer processes have proven to increase performance and reduce production costs.
AGL's custom built laminating equipment is built for 24/7/365 high production manufacturing environments. All of our laminators are built to provide you with the peace of mind that you are going to get the most durable, trouble free machines on the market.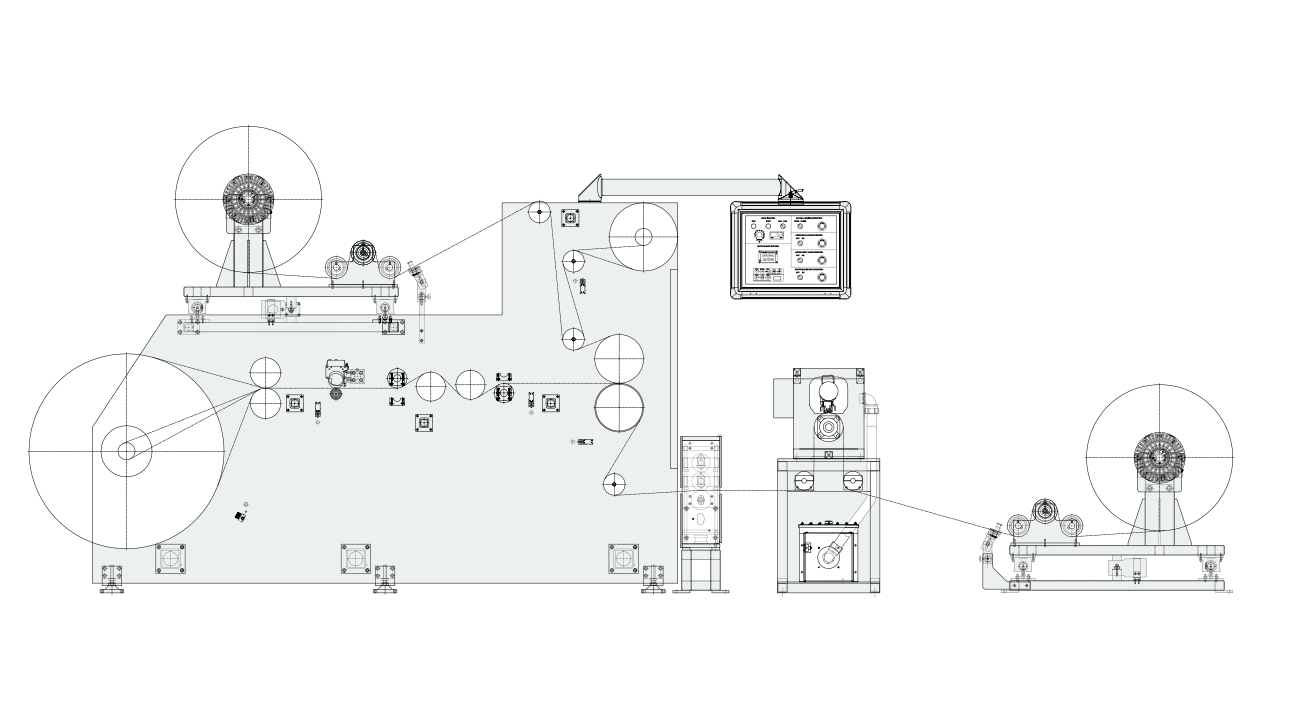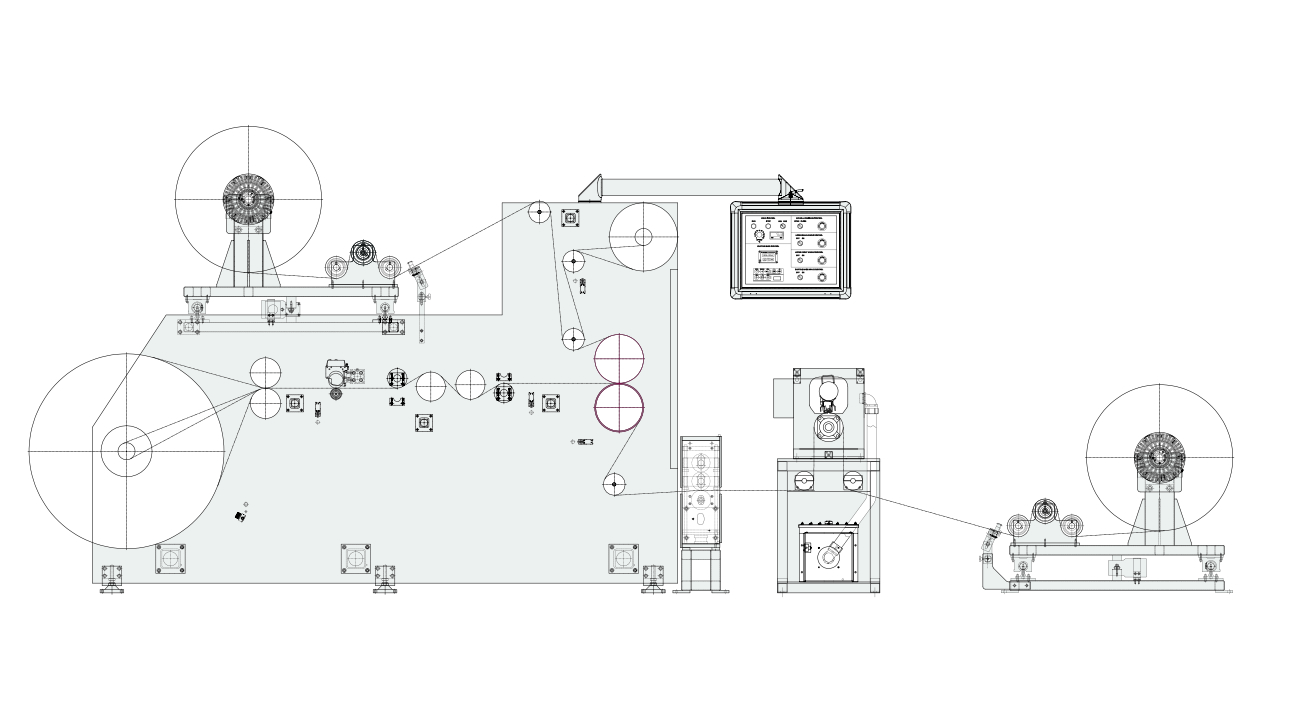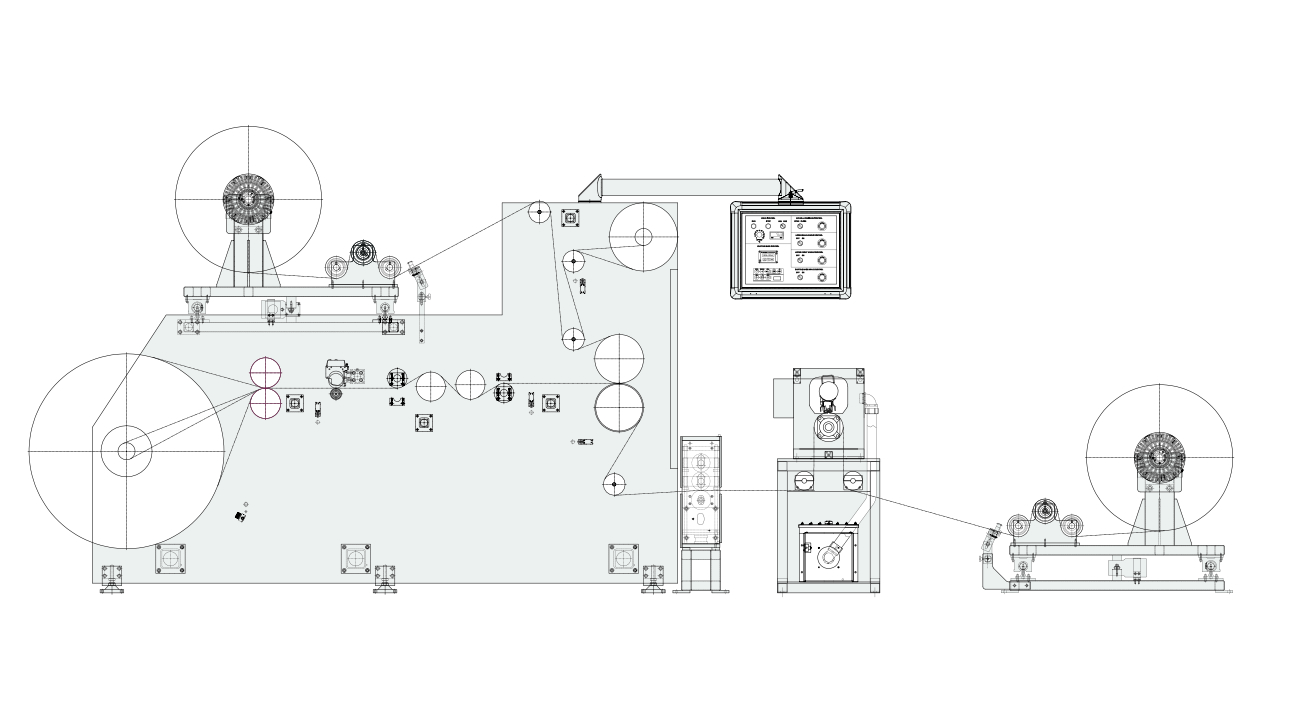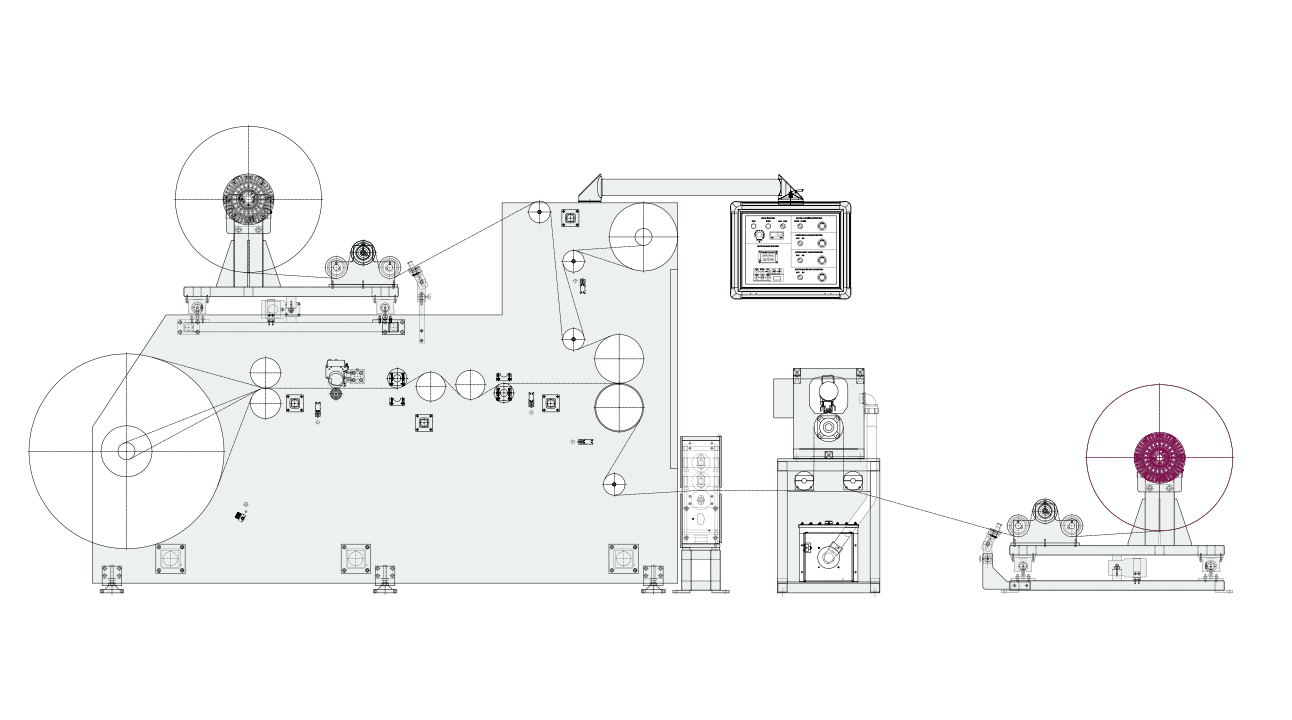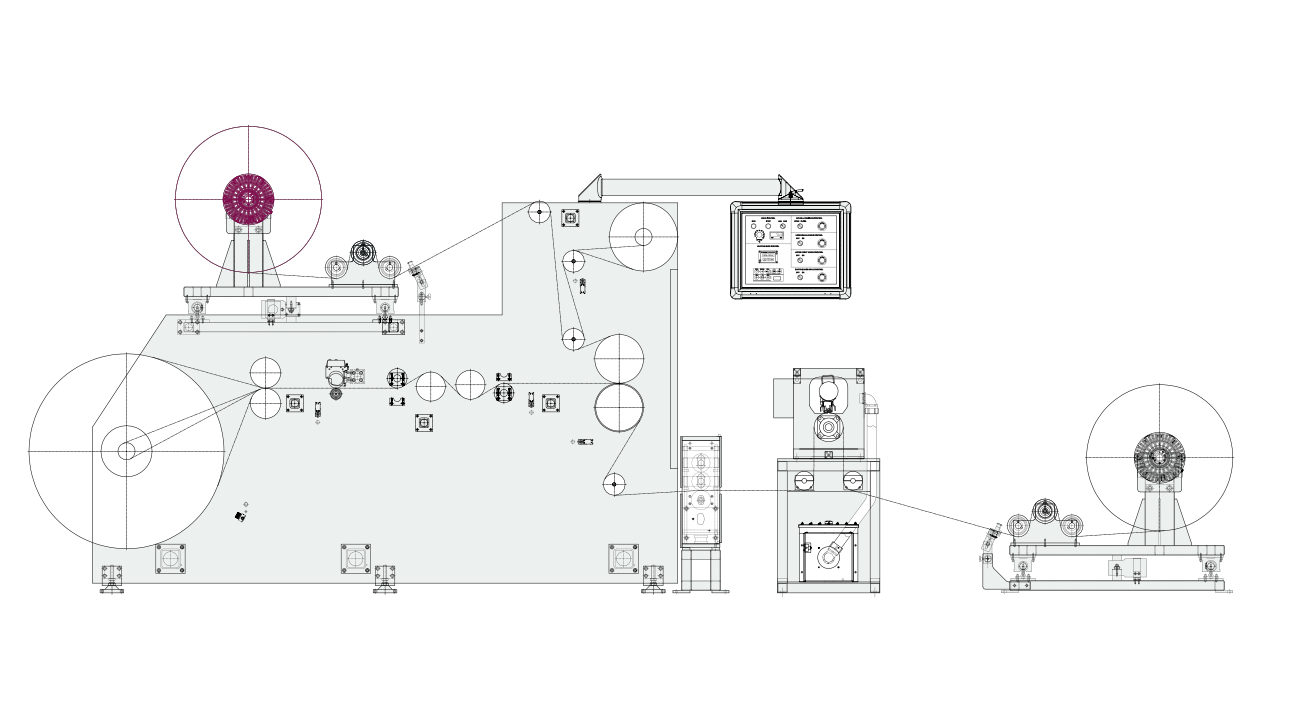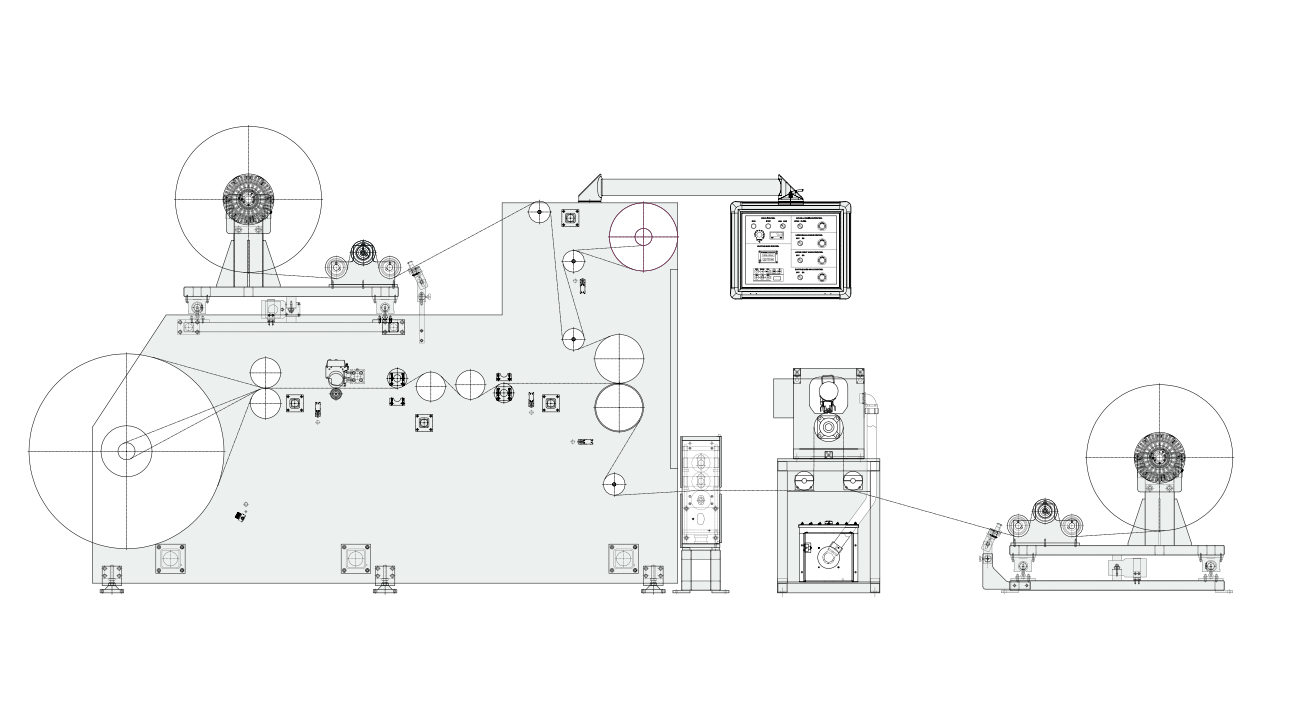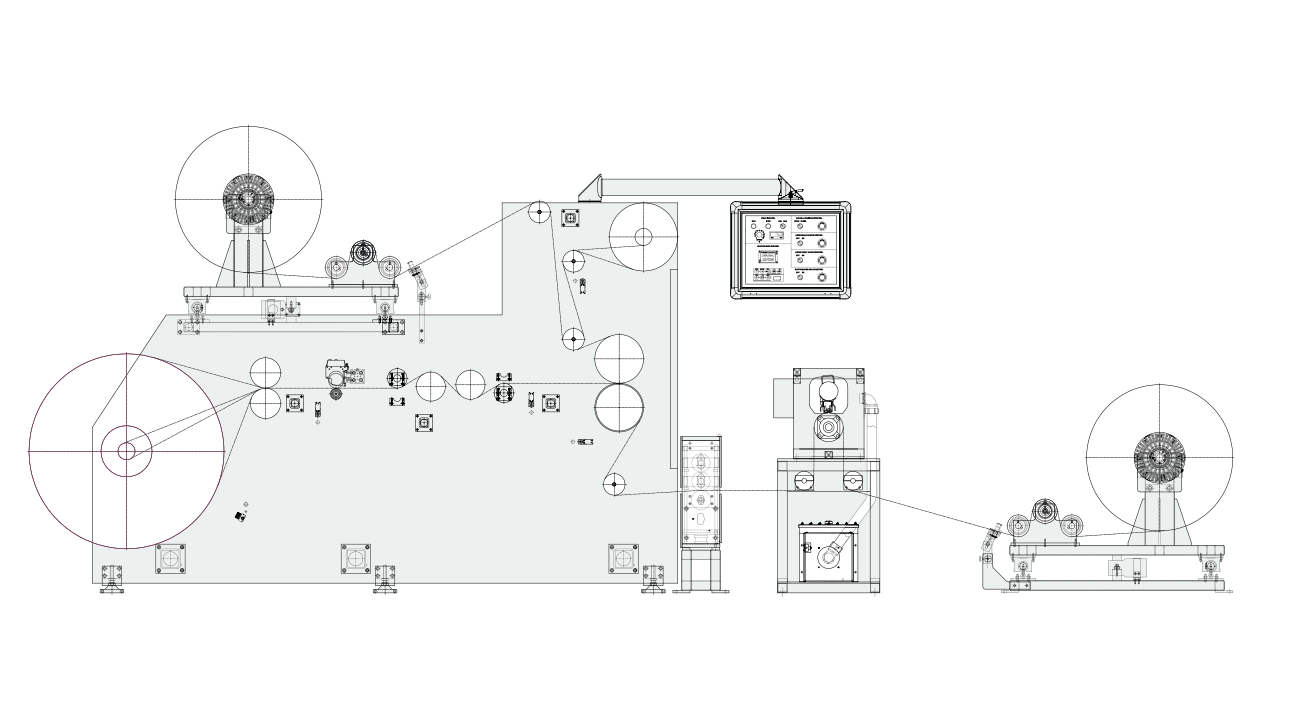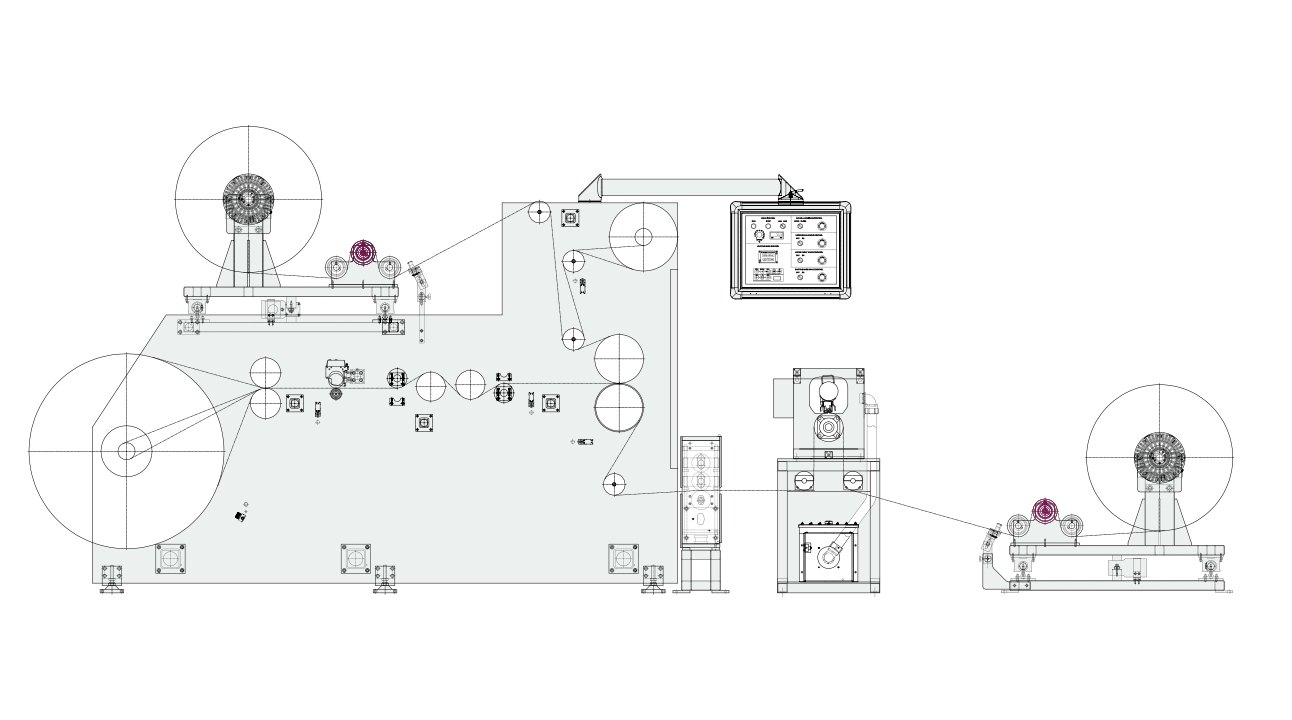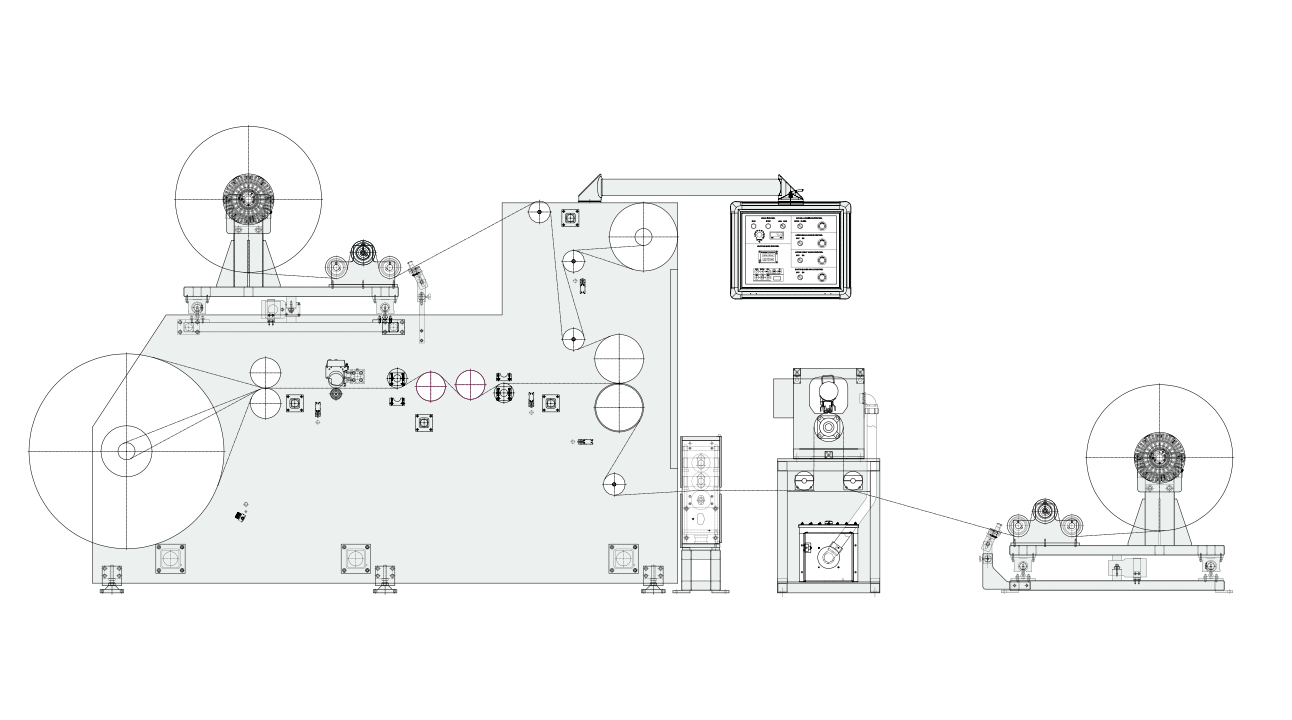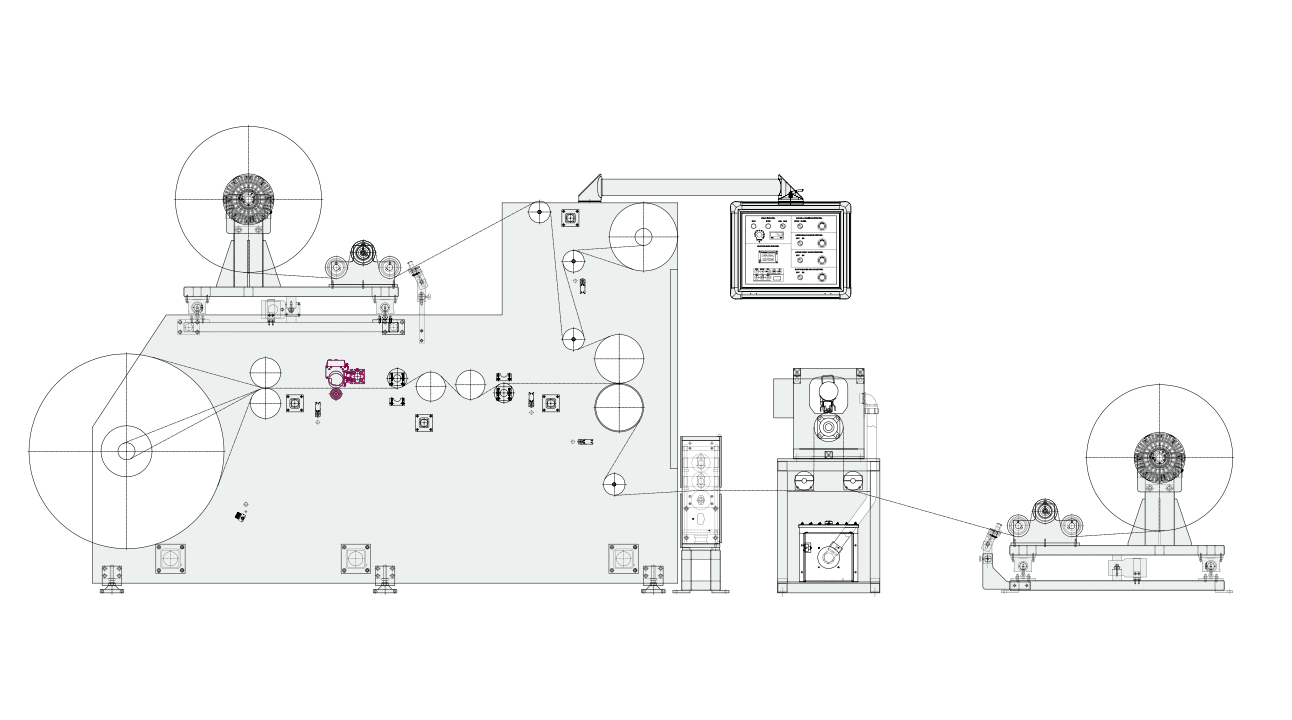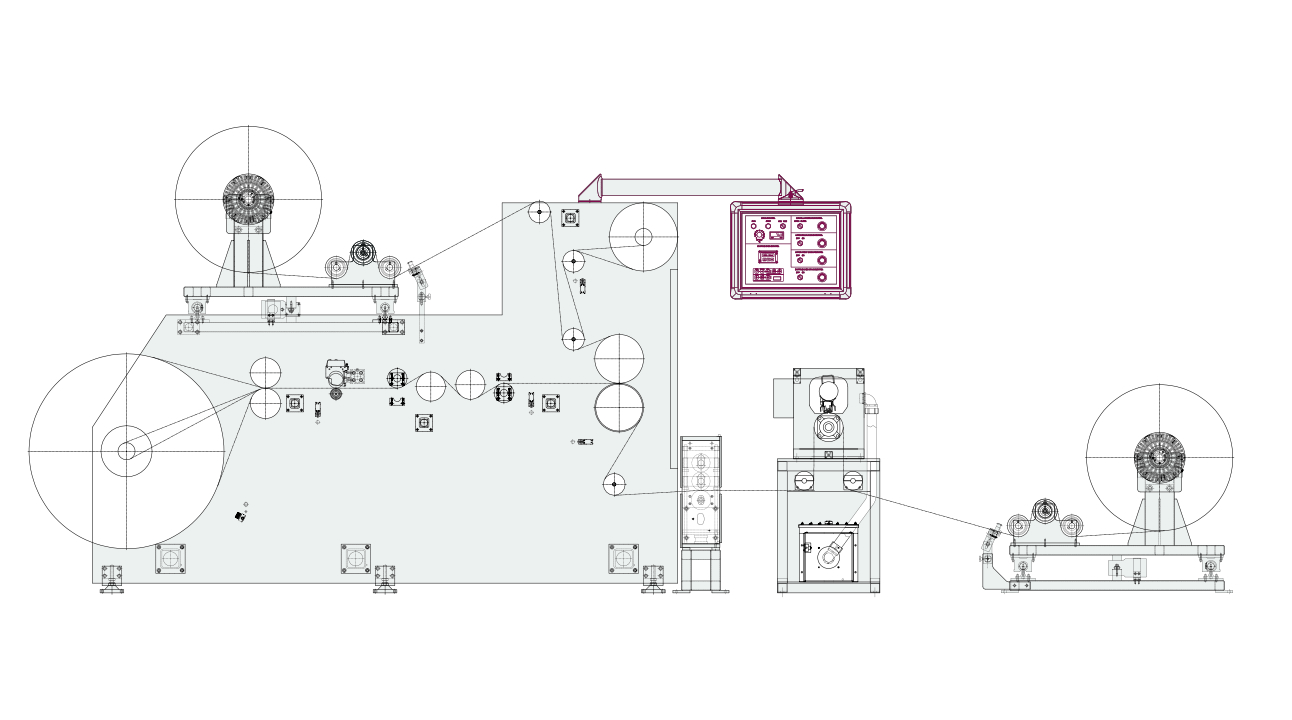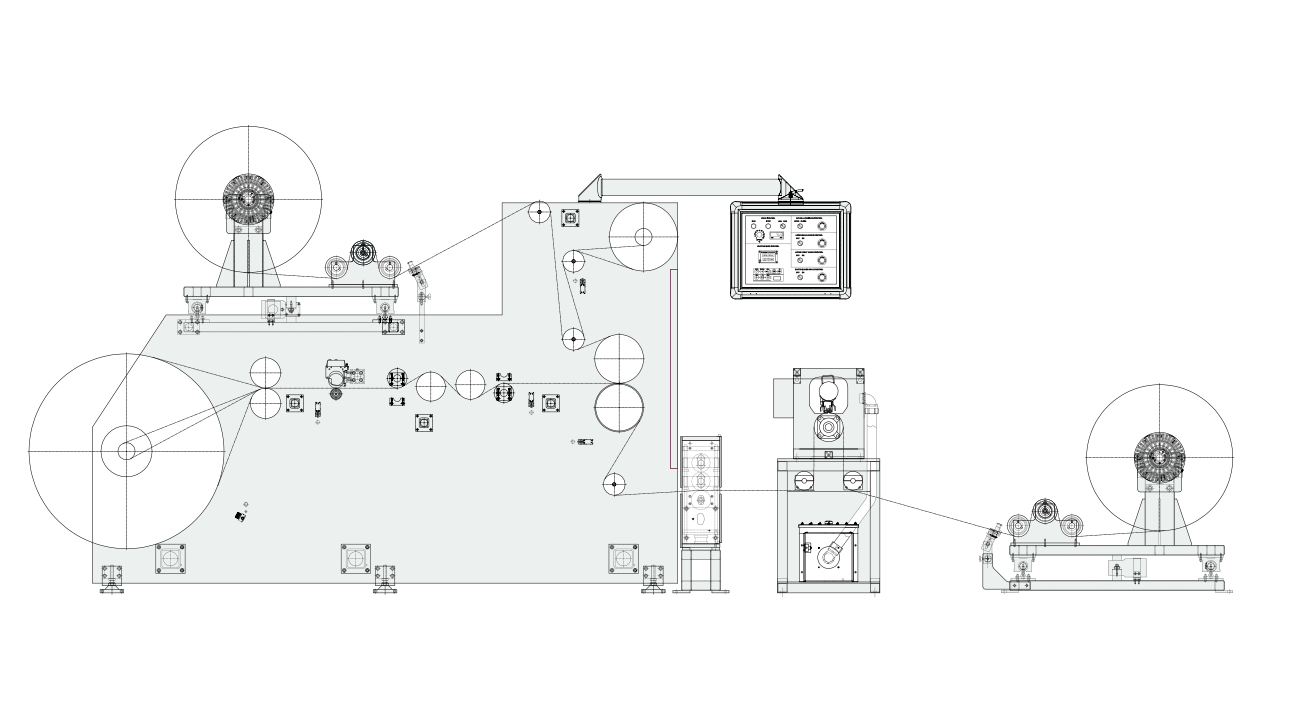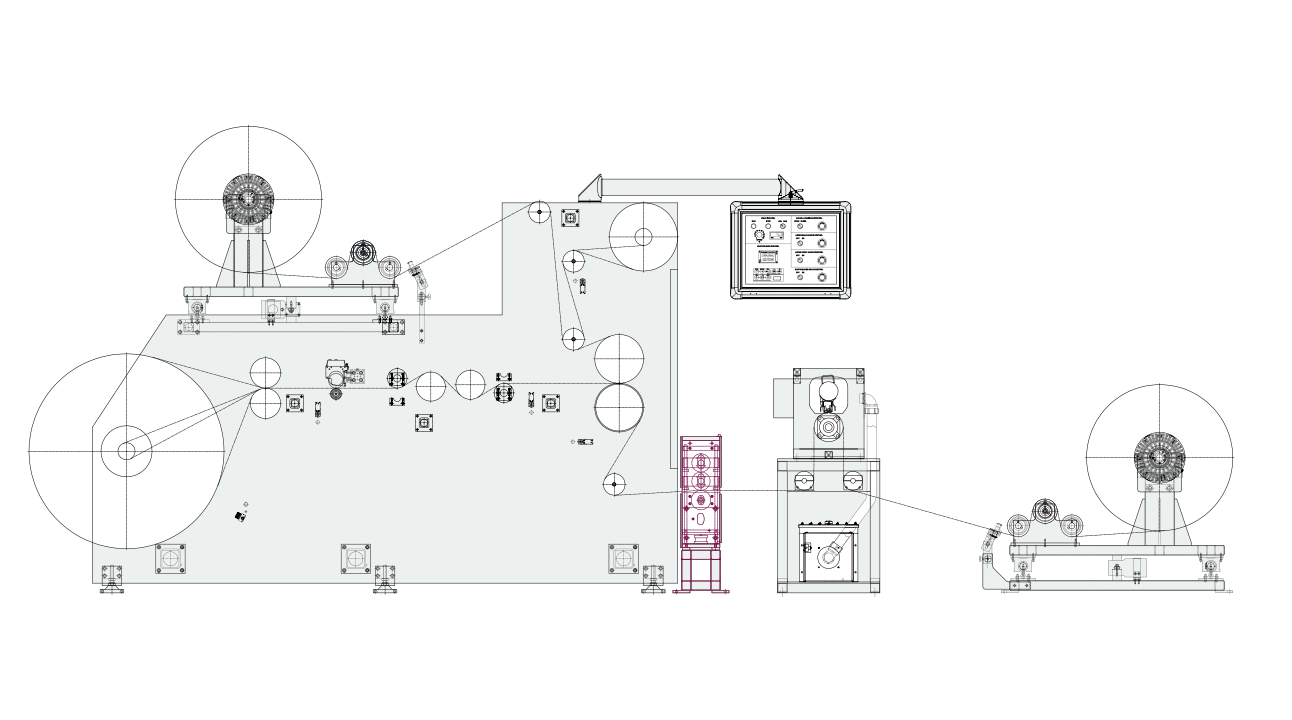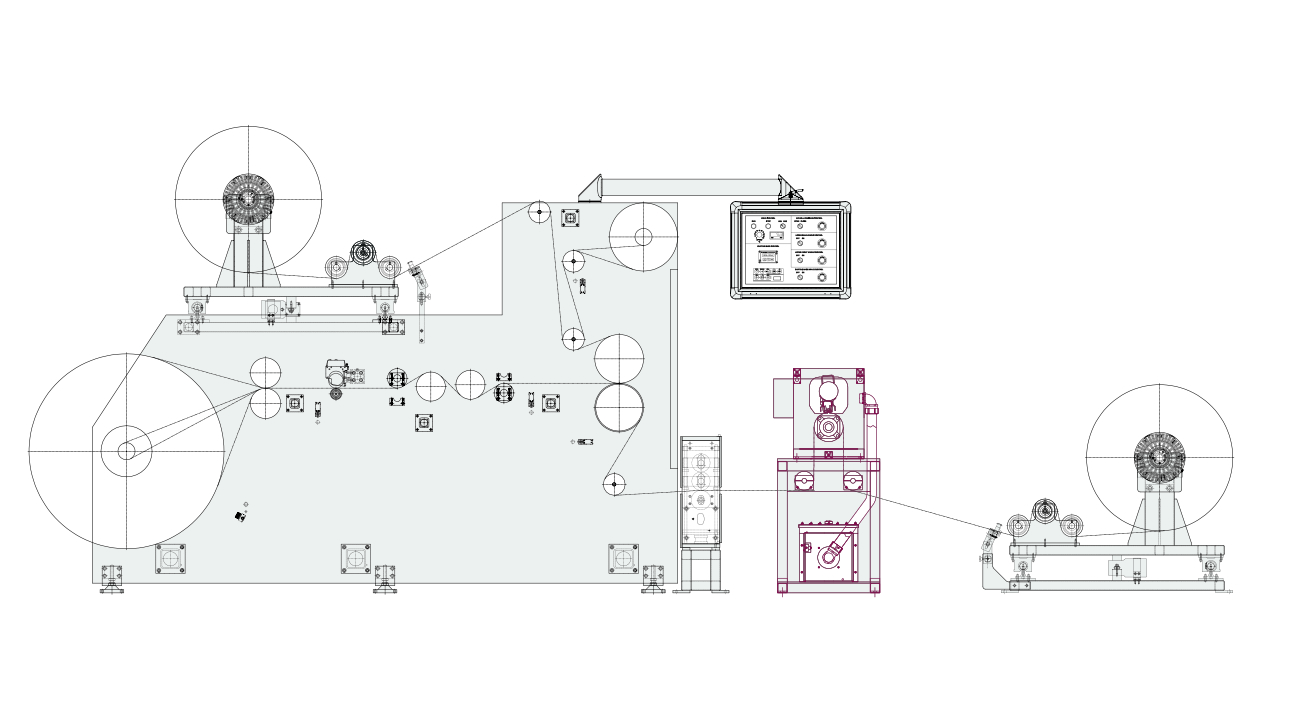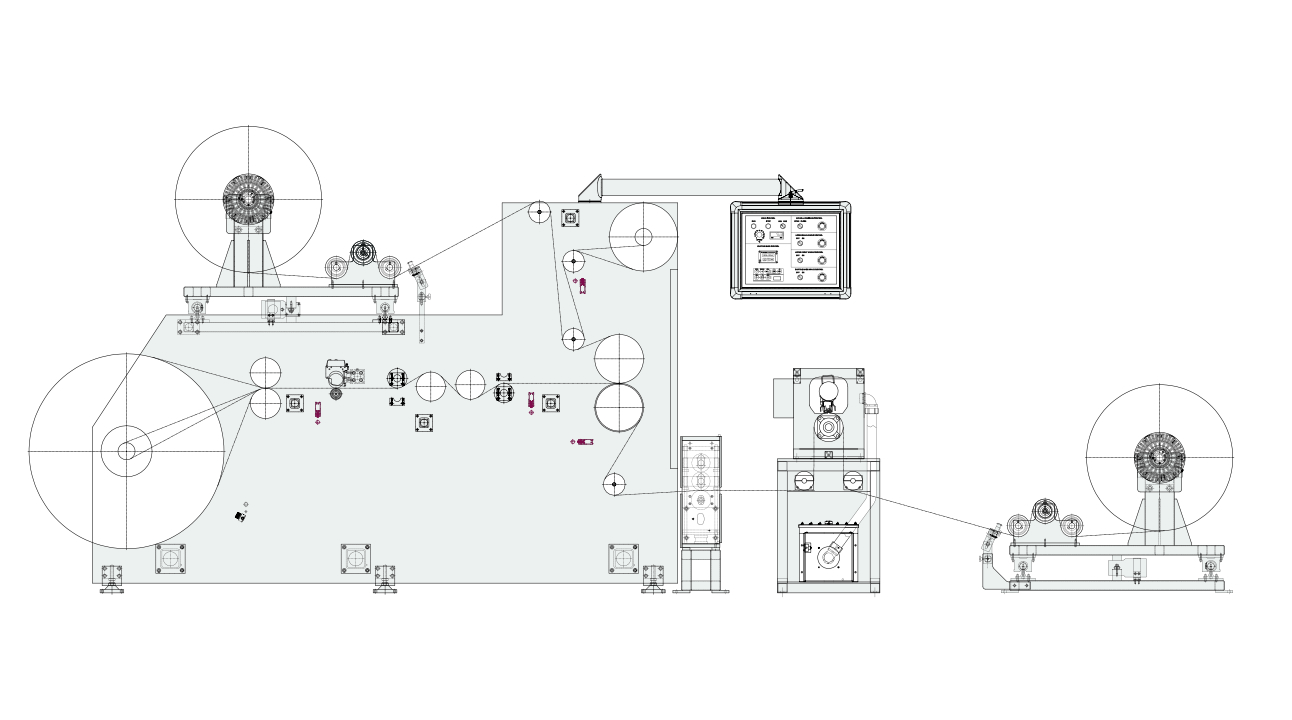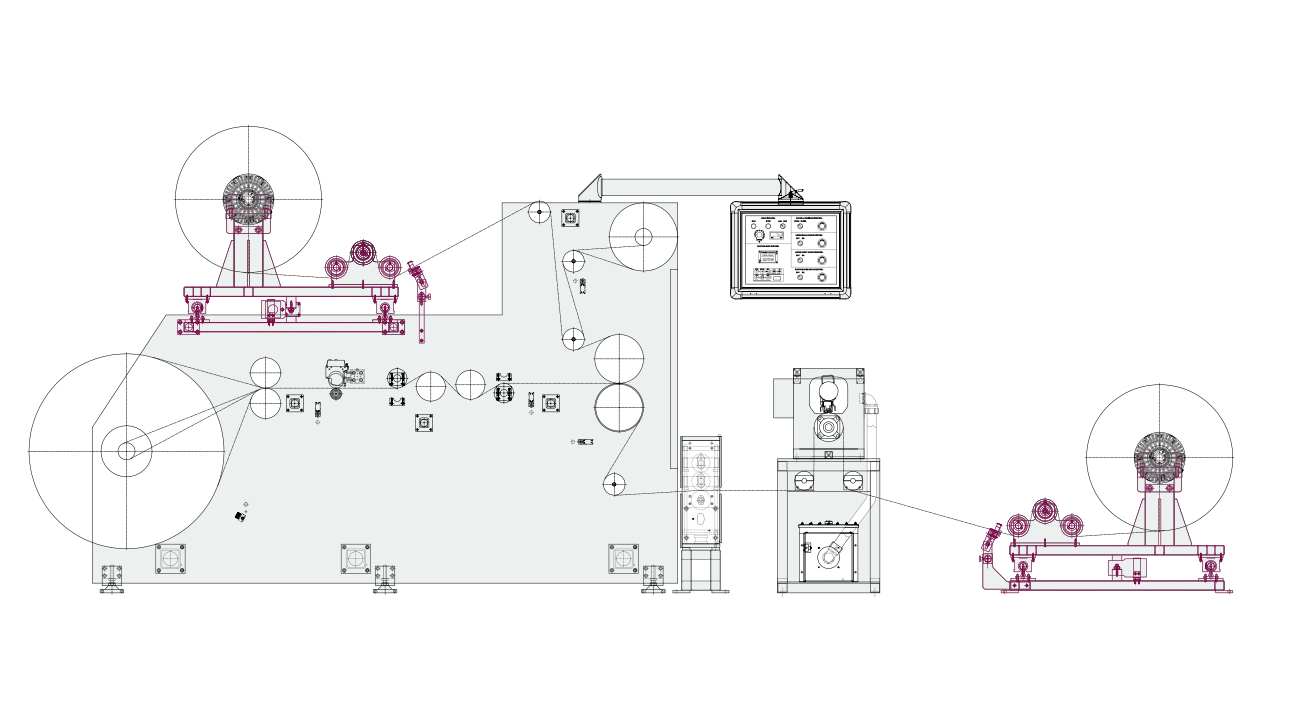 Nip Rolls
Main laminating rolls where the combination of materials enter into the laminating process. Available in sizes ranging from 14 inches to 130 inches.
Pull Rolls
A nipping point that pulls the laminated material through the process.
Product Unwind
The product material that is being laminated in the process.
Laminate Unwind
Over-laminating material that is adhered to the product.
Release Liner Wind-Up
The location where the release liner from the pressure sensitive laminates comes off and is wound up.
Product Wind-Up
The final product wind-up location.
Product Wind-Up Taper Tension Control
Automatic control system that decreases the winding torque of the product wind-up resulting in consistent wind diameters from core to the finished outside diameter.
Transducer Tension Control
Closed loop automatic tension control is the process of ensuring your material gets from point A to point B in a uniform and consistent manner without deteriorating the material quality.
Web Cooling Rollers
Air cooled rollers that extract heat from a laminate in a thermal laminate process.
Output Slitting
A method of cutting of one web of material into numerous webs of material.
HMI Control Station
An intuitive control touch screen that allows for control and monitoring of all of the features in one location.
In-Feed Safety Light Curtain
Photoelectric presence sensors specifically designed to protect personnel from injuries related to hazardous machine motion.
Web Cleaning Station
In-line contamination removal systems for removing contaminates from a web of material prior to the lamination process.
Corona Treating Station
Corona treaters increase the surface energy of films, foils, and paper to improve wettability and adhesion of inks, coatings and adhesives prior to laminating.
Static Elimination Control System
Removing or preventing a buildup of static charge in various laminating film applications.
Electronic Web Guide Control System
A closed loop electronic web positioning system that introduces any web of material into the lamination process with an accuracy of +/- 0.010 inches.