Go back
AGL 64 Custom Industrial Laminator
Advanced Greig Laminators, Inc (AGL) Deforest, WI – The AGL 64 Custom Industrial Laminator is a customer specified laminator for a high production vinyl converting production facility. Some of the innovative features include roll to roll laminating, 3 to 100 FPM laminating speeds, high throughput speeds, as well as AGL's legendary heated nip roll design. Unlike our competitors, AGL stands alone with its superior heated roller construction. First, AGL uses a spiral wound heater assembly that has direct contact between the heating element and the roller. This direct contact gives you faster heat transfer and makes the heating elements last longer. You can also expect to get uniform temperature across the entire width of your rollers. This will insure even activation of your thermal adhesive films without cold or hot spots.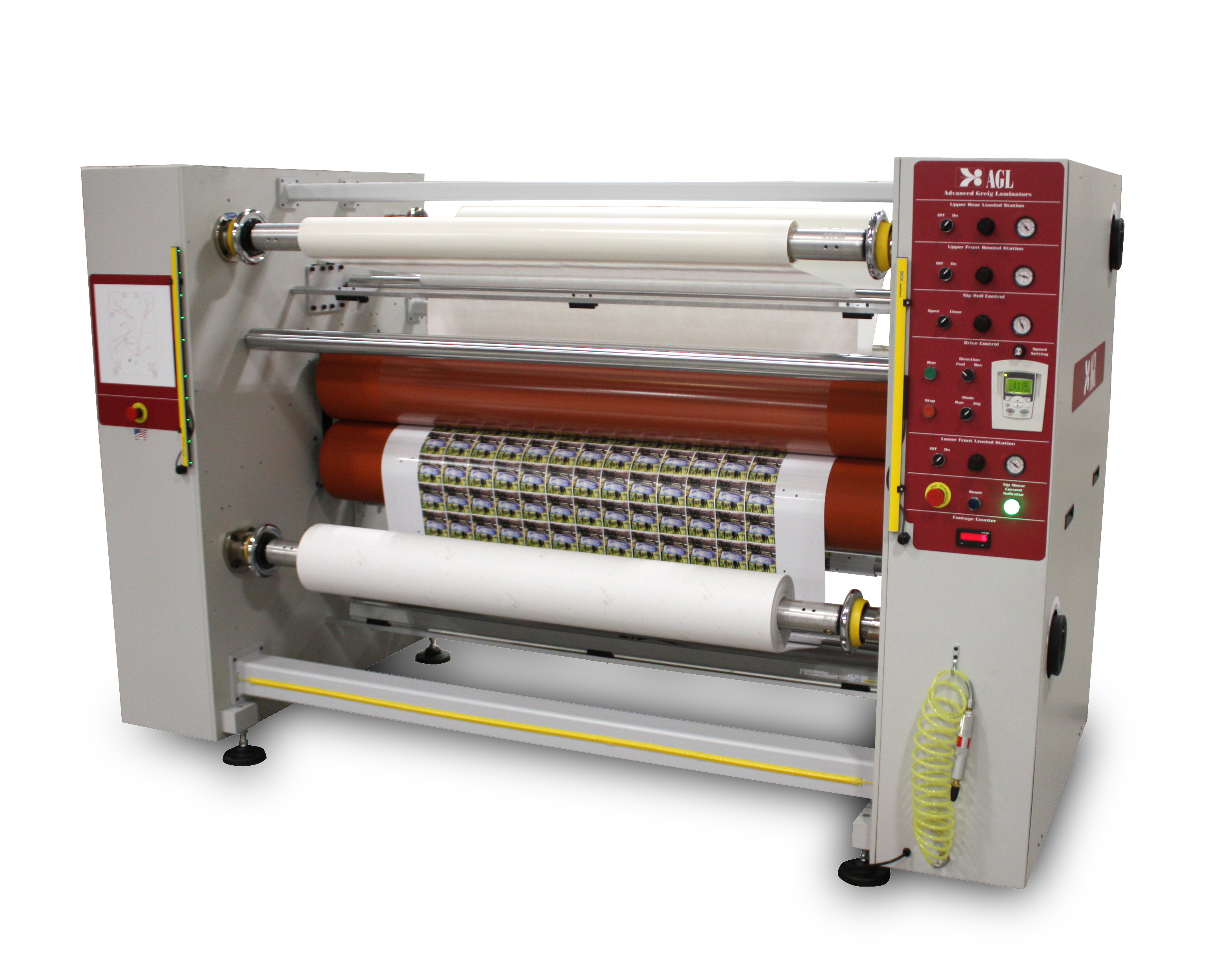 Standard features for the AGL 64 Custom Industrial Laminator include:
Two lateral adjust (+/- 1.0 inch) unwind supply shafts
Release liner windup station
Finished product rewind station
Four lug style air shafts
High release silicone rollers - for easy cleaning
Safety in-feed curtain
AC Servo motor control system
Variable Speed Control 0 to 100 FPM
Optional DC static elimination assembly
High performance laminators from a name you have trusted for over 65 years. Equipment design for the Wide Format Digital Imaging Market, or for Custom Industrial Applications, we have a solution for you. For more information contact AGL at 1-800-276-2664.