Go back
AGL Lateral Adjust Unwind Supply Shafts
Advanced Greig Laminators, Inc (AGL) Deforest, WI – AGL introduces a unique method of manually positioning materials into the laminating process. These lateral adjust unwind supply stations allow the operator to manually move the shafts horizontally up to +/- 1.0 inch. Once the machine operator loads the source rolls of material into the laminator and webs the various materials through the nip rolls and attaches them to the wind up station, the operator can determine if all materials are entering the laminator at the same point in space. If for example, one of these materials is off by .250 inches then the operator can merely crank the material over incrementally until it is aligned perfectly. This will insure that the various laminating layers do not expose adhesive into the process and therefore preventing down time due to roller cleanup. This process will also enhance the production speed and accuracy of your overall laminating process. The illustration below is meant to clarify this process.
Lateral adjustment of +/- 1.0 inch unwind supply shafts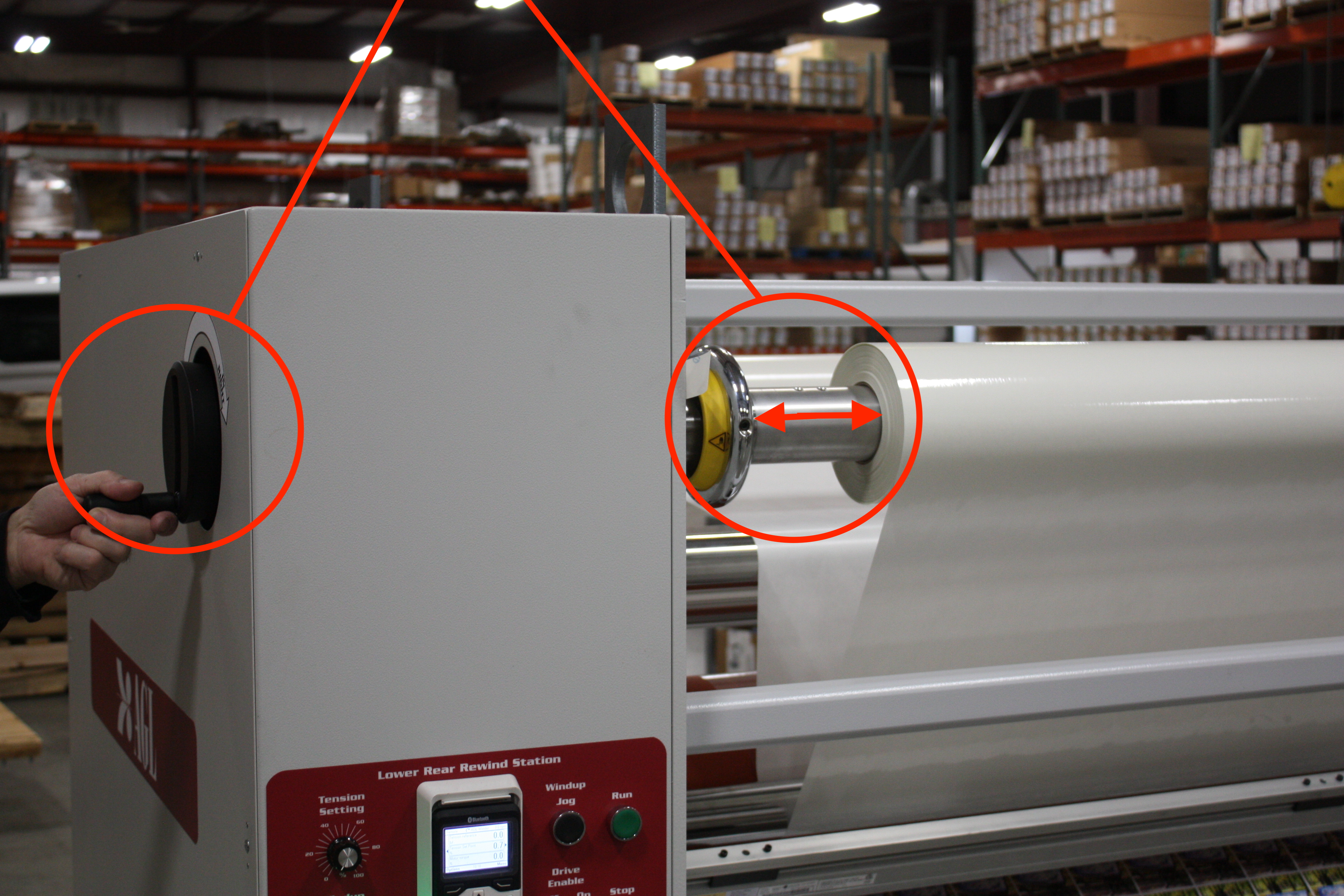 High performance laminators from a name you have trusted for over 65 years. Equipment design for the Wide Format Digital Imaging Market, or for Custom Industrial Applications, we have a solution for you. For more information contact AGL at 1-800-276-2664.