Go back
AGL 80 Industrial Converting Laminator
This press release details the processing of two webs of polyester film and combining them into a single roll of material for high temperature/electronic film applications. These materials are aligned via an Accuweb electronic web guide control system. Each film has a release liner that is pulled off the film and wound up prior to the laminating points. One of the films is conveyed up and over a walk through inspection/splicing station prior to the lamination point. A set of pull rolls then pulls the laminated web through two precision edge trimming shear cut slitters prior to being wound up.
Additional features of this machine include:
Automatic closed loop tension control for both unwind stations
Two release liner windup stations
Two Accuweb shifting base electronic web guides with +/- 2 inches of correction
Machine speeds of 3 – 100 fpm
Roll diameter sensing and taper tension control for rewinds
Dual zone internal heat settings for both nip rolls
Nip roll activation and pressure settings
Safety chucks on all unwind/rewind stations
Pull roll activation and pressure settings
Light curtain safety system
Six and three inch lug type airshafts
Walk through inspection/splicing station
Three ionizing static elimination assemblies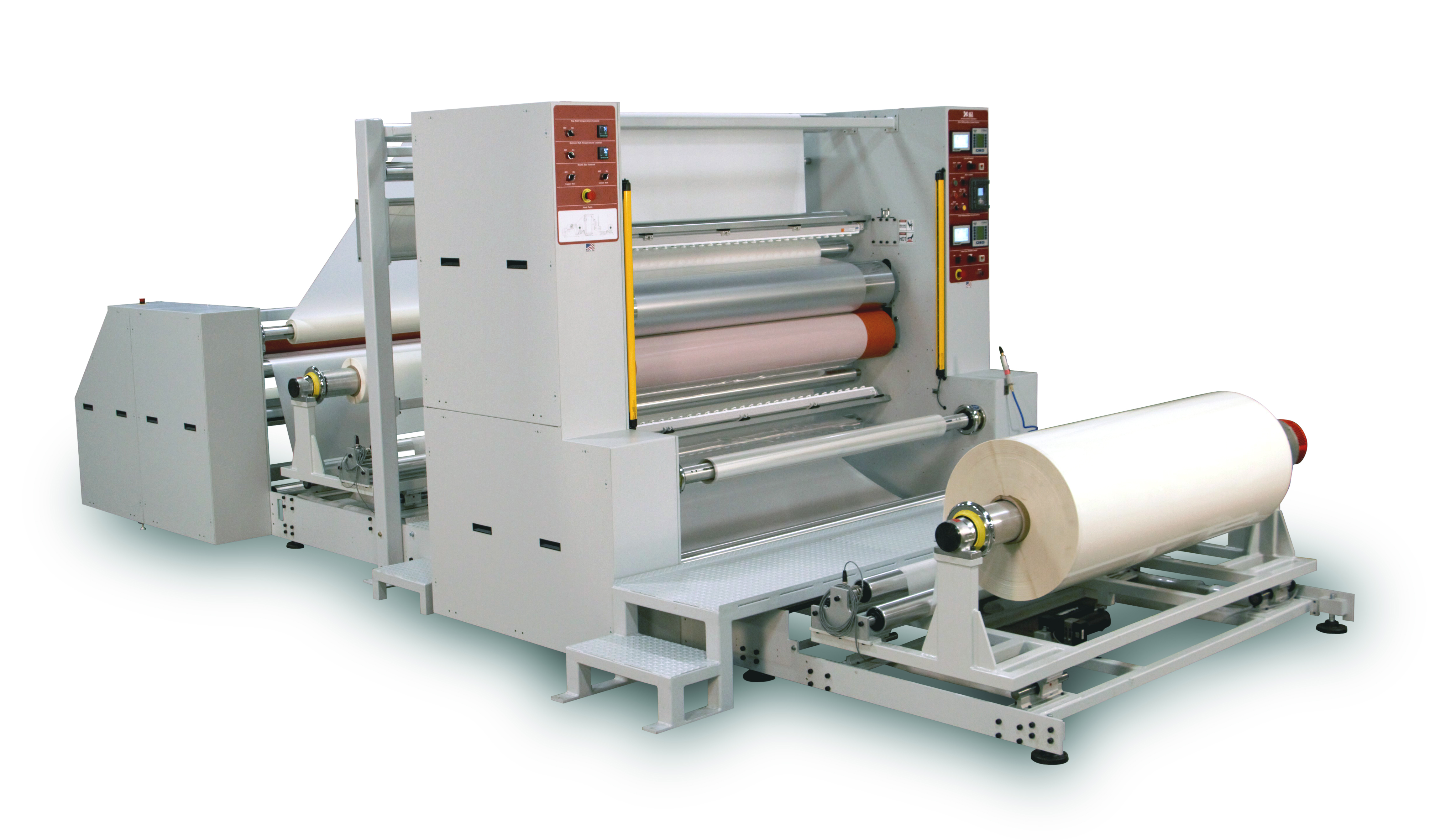 High performance laminators from a name you have trusted for over 65 years. Equipment design for the wide format Digital Imaging Market, or for Custom Industrial Applications, we have a solution for you. For more information contact AGL at 1-800-276-2664.